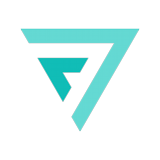 7in7 Year Two
Nomad House Request Form
October 11-15, 2017
What's Included?
5 days in the beautiful Sun and Co. coliving space in Jávea, Spain
Huge workspace w/ 300Mb wifi
Activities including morning yoga, paella and BBQ nights, and a paddleboarding trip
Cavort w/ an intimate group of 16 7in7-ers after the conference
More details at 
https://7in7.co/
The nomad house is US$367* per person
★ 10% discount when booked together with your 7in7 ticket ★
Only 3 spots left!
*includes 21% Spanish VAT

Let's Go!